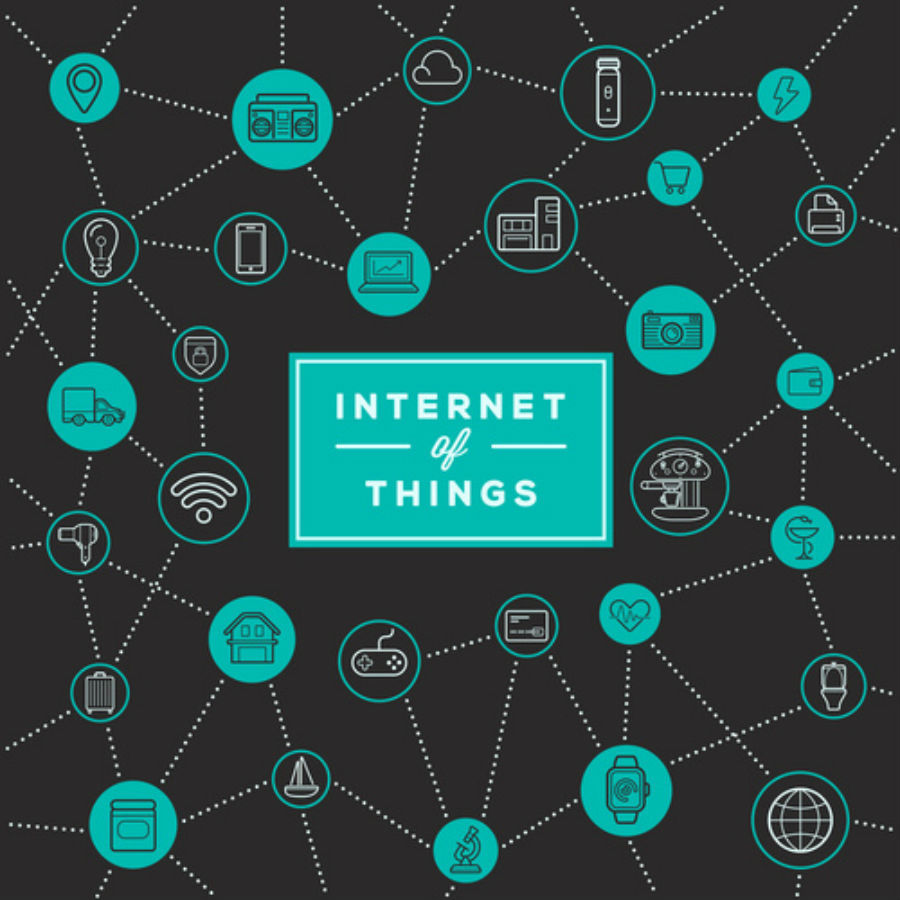 Hottest IoT applications for 2018
IoT is going to expand on its current strengths in the coming year, broadening its presence in the industrial, energy and transportation sectors and continuing to see growing usage in fields like healthcare and retail.
Rohit Mehra, IDC vice president for network infrastructure research, said that those up-and-coming IoT sectors are getting new applications that make their deployment more attractive to end-users.
"Newer use cases and deployment across distributed enterprise, retail and logistics, healthcare and smart cities will provide increased momentum across these verticals," he said.
According to Northeastern University Silicon Valley campus IoT program director Kilton Hopkins, one common theme for new IoT deployments in 2018 involves the coordination of high-value infrastructure that occupies relatively large geographical areas.
"Many verticals still have business operations that involve manual observation of equipment status, inventory levels, and other key metrics," he said. "Where there is currently manual observation, there may be a great opportunity for a high-ROI project involving IoT. Some verticals that have a lot of manual observations are oil and gas, energy distribution, supply chain and telecommunications."
Moreover, some companies that don't necessarily deal with IoT in a line-of-business sense will see their engagement with the technology broaden, thanks to a growing presence in the smart buildings, according to Mehra.
"Increased drivers for ruggedized IoT deployments relating to building automation systems will help spur 'indoor' IoT deployments to complement various uutdoor initiatives like in energy, utilities and transportation," he said.
Management is improving
Hopkins' colleague, Northeastern University Silicon Valley dean P.K. Agarwal, said that large-scale management application is becoming more attractive in part because the technology around IoT is advancing quickly.
"Device management and connectivity management has been around for several years already, but now that the pieces of IoT systems are coming together to form whole enterprise-scale solutions, management of these solutions has become higher up on the 'tech wishlist' for organizations," he said.
Part of what's going to shape that growth, according to a set of predictions from Forrester, is the change that's coming to IoT services in 2018. There's a wide range of different offerings out there, providing different capabilities – to design, integrate, and operate IoT systems – to different users. Those users, of course, all have different needs, which is what's going to drive a realignment among the providers of those platforms, which include AWS IoT, Azure IoT, and GE Predix.
"[D]esigners using IoT to design … IoT into products and experiences need capabilities for remote product management, monitoring, and control," said the researchers. "'Operate' buyers need orchestration software that integrates their diverse set of IoT-enabled business assets into a cohesive business process that they can focus on running the business, not manually managing IoT bits."
What's more, those platforms will increasingly become partnerships between operational technology companies like GE and Siemens and cloud powerhouses like Amazon and Google, allowing both sets of players to focus on what they're good at – mating operational expertise to IT scale and power.
"Customers running production workloads from their industrial IoT platform provider's data center will rapidly become the exception, not the rule," the researchers said.
Security still an issue
Several issues persist across the IoT landscape, of course, most notably security, of which awareness is, at least, starting to grow among IoT users. Nevertheless, it's simply not cost-effective to secure every IoT implementation at the device level, and most experts agree that new approaches will be critical.
Paradoxically, however, IoT's well-known security issues aren't stopping companies from deploying them to actually help with non-digital security – a Spiceworks survey released earlier this month found that physical security was the number-one driver of IoT adoption among IT professionals working with IoT.
Marketing technology, as well, is a potential major driver of IoT growth in 2018, according to the Forrester researchers. Business-to-consumer marketing hasn't been a traditional area of strength for IoT, but that could be set to change, — writes itworld.com.
"The hype around and growing adoption of intelligent agents like Amazon Alexa and Google Assistant in more and more devices will open marketers' eyes to new ways of interacting with customers more than any other recent technology has — including wearables," the researchers said.