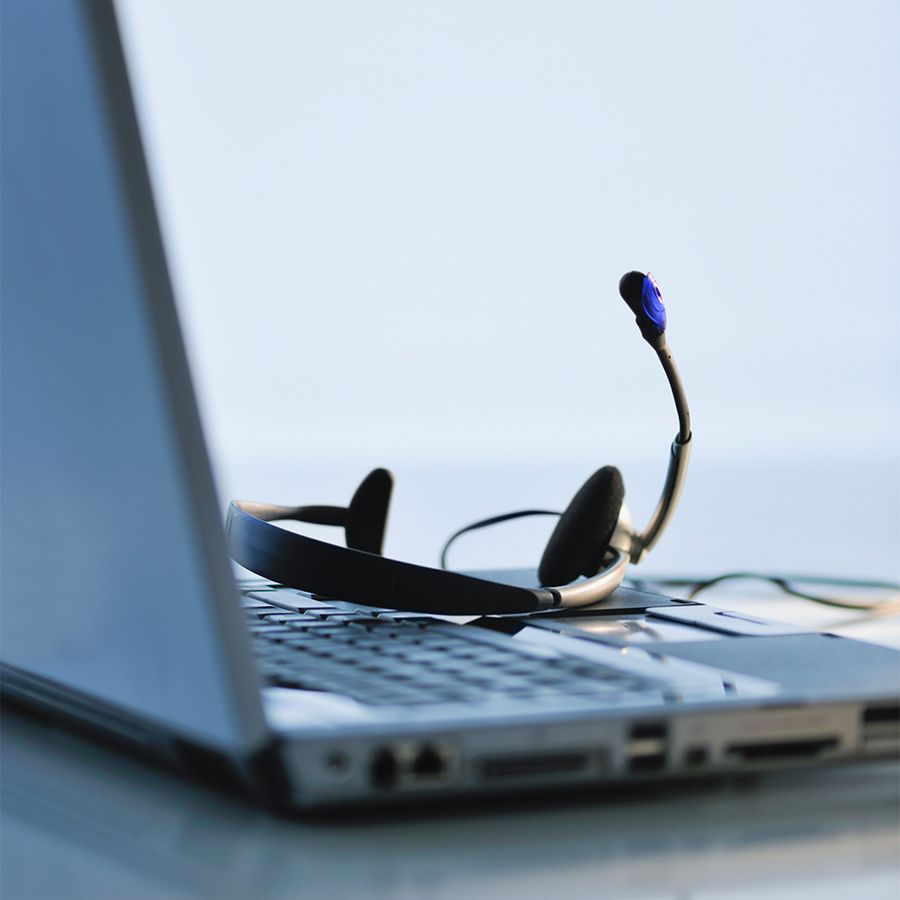 Top IT outsourcing trends for +2020
IT services are outsourced by organizations for many reasons, from operational flexibility, through the need for new, specific skills to cost saving. However, trends on the market are changing. According to the report prepared by GSA UK, some outsourcing trends will be less significant than they have been in recent times.
2020 is said to be the year when the change is going to be visible. Companies that want to stay up-to-date need to be ready for the new wave of outsourcing. Generally, the next years will show that partnerships between outsourced developers or teams and enterprises are going to matter as much as IT outsourcing companies that are innovation-friendly.
What do we know about IT outsourcing today?
Just to refresh your memory of what we know about IT outsourcing, let's look at the Statista's list of the most outsourced IT functions, concluded in 2017 and representing current outsourcing trends.
The functions are listed from the most to the least popular:
– Software web or mobile app development
– Software app maintenance
– Datacenters
– IT infrastructure
– Helpdesks
– Networks
– Integrations
– HR
This list from above is going to go through a transformation in the nearest future. The National Outsourcing Association have done a research campaign that uncovers the direction modern outsourcing will take in 2020+.
In general, the expected IT outsourcing trends are:
– Value over price – collaboration will not focus on lowest prices any more, value is what will be appreciated more.
– Several providers – clients will tend to choose multiple companies for one project to collect the right collaborators.
– New outsourcing areas – IT developers from Central and Eastern Europe, like Brainhub, are expected to be chosen.
– Emerging business models – outsourcing partners will share responsibility so the contracts may become outcome-based.
– Automation – virtual support like bots, AI, robots will be so professionally skilled to execute IT tasks.
– Cloud-based platforms – our sector is going to witness a surge of storage and security projects.
The most prominent IT outsourcing trends for 2020+
New motivations
Both outsourcing clients and outsourcing providers were asked for the reasons to outsource. 35% answered that cost saving is the most important. 23% said it was improved customer experience.
It is also true that modern IT outsourcing will be growing together with the number of people eager to outsource more tasks. The reasons behind outsourcing organizations vary but the majority admit that customer-centric approach and discovering new capabilities are more attractive than cost-cutting.
Contracting
According to the GSA UK, nearly 90% of respondents strongly believe that both buyers and providers will be signing outsourcing contracts focused on outcomes and value in 2020+.
Also, 69% of people surveyed forecast outsourcing providers to work as systems integrators. It will involve sharing more risk with the clients. Only 31% expected that outsourcing providers will take all the risk on themselves.
Focusing on delivery
More and more business persons think that procurement should be one of the most important parts of the contracting. Notice periods and the length of contracts are also going to become shorter than they are now.
Contracting models that are currently developed and changed by the buyers will be mainly outcome-based. For both parties of an outsourcing contract, this model will assess the value and any possibility for future relationship in light of the outcomes. Thus, IT outsourcing will be more collaborative than ever, as partners and buyers will realize that sharing risk gives them more benefits at the end of the day, – writes brainhub.eu.
More collaboration and competition
As the contracts in 2020 will become more outcome-based and collaborators on the market are going to be more open to sharing risks with one another, outsourcing companies will become large service integrators.
Having these growing outsourcing trends in mind, you may ask: to what extent will I share this risk? Where is the limit? How can I split it? What about my and my partner's reputation?
The best thing both parties can do is to collaborate and look for opinions. It is natural that nobody wants to risk much – hence be open for dialogue but at the same time try to estimate the risk by yourself – maybe there is nothing to worry about.
Such situations on the outsourcing market can mobilize competitive companies to hunt for the biggest deals and start promising competitory solutions – this can erase the greatest possible projects from the providers. But looking from another perspective, some buyers can take advantage out of this competitive mood.
Main reason for transformation
Clients on the modern market looking for IT outsourcing companies are in a constant flux, undergoing many changes – they expect high-quality solutions (also, performance time may still matter). Providers should follow their potential stakeholders needs to stay at stake and avoid something that is common nowadays – disappointing outcomes.
The dissatisfaction on the buyers' side in outsourcing deals is increasing – many providers are thought not to be flexible enough, afraid of innovations, and out of touch with the cutting-edge technologies. Outsourcing companies should acknowledge this trend and start focusing on becoming more customer-centric. This will help to stay competitive, win bigger deals, and acquire strong partners.
Conclusions
Modern IT outsourcing providers need to stay up-to-date with these trends on the changing market to understand what modern clients will expect. The leading partners will appreciate a customer-centric approach, transparency and trust.
Also, being in touch with the newest technologies and securing data on the client's behalf will soon matter more. Being brave enough to share risk may be the gateway to great success and fruitful partnerships.
Adopting some strategies and following these top IT outsourcing trends may mean a head start for many market leaders in the next decade.